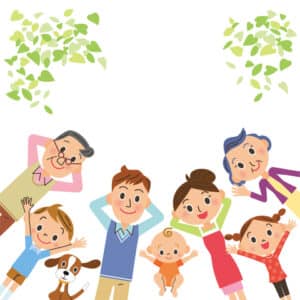 You are the lonely, the forgotten, the one struggling to make everyday life seem normal for yourself, the person you love, and the rest of your family. Nobody knows what a difficult journey you have undertaken. You are among those who are coping with a loved one's substance abuse in Fort Worth, TX. How will you ever manage?
Do You Want to Hear a Story?
Once upon a time there was a family that lived in a home in Fort Worth. The family included the mom and dad, the two children—a boy and a girl—and a grandparent who lived with them as well. Most of the neighbors thought the members of the family were great people to have in the neighborhood. The house was nice, and the parents worked hard at their jobs. The parents made certain the kids were well-fed and earned good grades at school. The grandparent happily lived out his—or her—retirement with them.
But the family developed a problem, and some of the neighbors gradually became aware of it. The family was coping with a loved one's substance abuse, in Fort Worth, TX of all places. And there was a big animal living in the house. It was a huge white elephant that stayed in the living room.
Just to make telling this story easier, let's say that the Mom and Dad were Sally and Matt. The children were Rob, the boy, aged 15, and Alicia, the girl, aged 11. The grandparent was the Matt's dad, Herbert. What about the elephant? Let's say it was called Matt, the same name as the Dad.
Sally, Herbert, Rob, and Alicia all stepped carefully around Matt, the elephant. You might think it was strange to have an elephant in the living room, but lots of families coping with a loved one's substance abuse in Fort Worth, TX, have one. You probably have one in your living room, too, you just haven't admitted it out loud yet.
Everybody in the family loved everybody else. Matt, the dad, could get awful mad sometimes, and the kids heard Sally arguing with their father because he was often late for work or he didn't pay the bills. They hoped the neighbors didn't notice that the house had gone downhill in appearance. They didn't understand that their mom worried because Matt the dad might get fired from his job for increased absences from work or reporting late. They just knew that a pall of gloominess hung over the household. Herbert never said anything, he just walked from his bedroom to the kitchen to the bathroom and stayed out of everybody's way.
Nobody liked to talk about Matt, the elephant, but it sure was a hard job taking care of him. The elephant was not a cheerful pet that gave the family joy. Instead it sapped their energy, because they all had to take turns feeding him and cleaning up after him. And he took up an awful lot of room, and yelled at them, but nobody talked about it. And they all lived happily ever after. Wait a minute—that's not the ending!
Coping With a Loved One's Substance Abuse in Fort Worth, TX
If you are coping with a loved one's substance abuse in Fort Worth, TX, then you realize that Matt, the elephant, symbolizes the substance abuse problems of Matt, the dad. You need to recognize your family will never live happily ever after until you get the elephant under control. But wait, you ask. You're not the one using drugs. You're not the one disrupting the family. Why do you have to do something about it? Because that elephant can get pretty mean and loud when it's disturbed—and much worse things can happen, as well.
Let's continue with our fictional family and talk about how Matt's substance abuse affects everybody else.
Sally, the mom, lives her life with a frown etched across her forehead because she doesn't know how to go about coping with a loved one's substance abuse. In Fort Worth, TX, there are places that can help families, but going to one of them would be an admission that the problem has gotten out of control. It's simply easier for her to take care of the elephant and clean up its messes. When Matt needs money to buy some Oxys on the street, she silently opens up her wallet while she calculates what bill won't get paid this month. When Matt oversleeps or decides he's too groggy to go to work, she calls the boss for him and makes up a reason why he just can't go in. Too bad that Matt doesn't appreciate it—he just grumbles at her and expects her to take care of things.
Rob, the teenager, is old enough so that he worries somewhat about coping with a loved one's substance abuse. In Fort Worth, TX, there are lots of kids whose parents drink or do drugs and so he doesn't think it's so bad. In fact, he might even try some of those drugs himself.
Alicia, the preteen, takes time to put her arms around her mom or dad when she thinks they need it. Sometimes it seems like it is her job to pass out the love in the family, because nobody else for sure does it. Of course it takes time away from her studies, but nobody has noticed that her grades are slipping. She doesn't know why that old elephant in the living room makes so much noise, but she believes it's her responsibility to make it happy.
Herbert, the grandfather, walks around silently and stays away from the elephant. He feels a lot of guilt, to be honest, because he grew up with a brother who also had an addiction problem and brought an elephant into the home. Coping with a loved one's substance abuse in Fort Worth, TX, a couple decades ago simply remained a family secret. People didn't talk about the problem or ever seek out help. They just lived with that elephant and cleaned up its dirt. He remembers plenty of times bailing his brother out of jail. Could he have helped his brother? When he realized his son, Matt, was using drugs, why didn't he do anything to help him? Oh well, he sighs to himself, some addictions just run in families.
How Will This Story End?
Nowadays, coping with a loved one's substance abuse in Fort Worth, TX—or anywhere, for that matter—means that the people in a family can become educated about dealing with the elephant. Learning about how drugs affect the brain and why some people are prone to addiction more than others is a good start.
Families can also learn how to take proactive steps to get their loved one's addiction under control. They can then get that elephant out of the living room and maybe keep it under control in a pen in the backyard. Maybe someday they'll notice that the elephant isn't even there anymore.
But it all starts with family education. Alanon, as we suggested, has many resources for families. Alateen is there for teens and preteens. If you are coping with a loved one's substance abuse in Fort Worth, TX, and the person is using narcotics like pain pills or heroin, Alanon or Nar-Anon will offer a haven of understanding for the families of addicts, but Alanon offers many more meetings than does Nar-Anon.
In the middle of a nation-wide epidemic of opiate use involving pain pills and heroin, Alanon will provide an environment where family members coping with a loved one's substance abuse in Fort Worth, TX, can learn about the tools to fight addiction and can share their stories with other families of addicts. Many of them accept the idea that methadone clinics provide effective recovery for pain pill or heroin addiction. Medication-assisted treatment puts the drug user on the right side of the law. It stabilizes their cravings and keeps withdrawal symptoms at bay. It can help the person—and then the family—to achieve the stability they once enjoyed. All you have to do is make a phone call and ask for more information. Don't make that journey alone.